Press Releases
EIZO and Magnum Photos Announce Global Collaboration with Establishment of Ambassador Program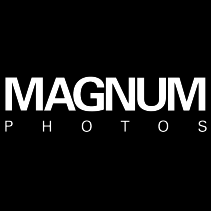 Hakusan, Japan, October 23, 2013 – EIZO Corporation (TSE: 6737) and Magnum Photos today announced a global collaboration to establish a program in which 14 ambassadors (see list below) from Magnum will integrate EIZO's ColorEdge monitors into their color management workflow and provide EIZO with objective feedback on their experiences. Their insights will assist EIZO in its ongoing development of new graphics monitor and calibration software solutions.
EIZO and Magnum will also cooperate on creating individual profiles of the ambassadors with insights into their careers, bodies of work, and experiences with EIZO monitors. EIZO will begin posting these profiles on its web site (www.eizo.com) in November. In addition, each ambassador will share a selection of images from their work for EIZO to showcase its monitors at exhibitions and in showrooms worldwide.
"Color and grayscale accuracy is paramount for Magnum and its photographer members. With numerous large-scale exhibitions in cultural institutions each year, ensuring the accurate translation of the image into fine-art prints is essential. The integration of EIZO's ColorEdge series monitors into our workflow will serve both the restoration of historical Magnum imagery and the production of contemporary photographs by our members," said Alex Majoli, President, Magnum Photos International.
The ColorEdge series is EIZO's professional line of color management monitors. Most ColorEdge monitors come with a built-in calibration or correction sensor and are supported by EIZO's own ColorNavigator software to deliver predictable color results through hardware calibration and ease-of-use through completely automated screen adjustment.
"We are very pleased to collaborate with Magnum Photos and provide our graphics solutions for the important work of chronicling the people and events of our times," said Yoshitaka Jitsumori, President and CEO of EIZO Corporation. "The insights Magnum provides about our monitors will contribute significantly to our continued ability to create innovative graphics solutions and simplify the usage experience within a creative workflow while delivering the most accurate color possible."
Magnum Photos Ambassadors
Carl De Keyzer, Elliott Erwitt, Jim Goldberg, Paul Hayward, Alex Majoli, Enrico Mochi, Matt Murphy, Trent Parke, Martin Parr, Paolo Pellegrin, Gilles Peress, Jonathan Roquemore, Alec Soth, and Donovan Wylie.
About EIZO
Founded in 1968, EIZO Corporation is a leading global manufacturer of high-end visual display solutions. The image quality, long-term reliability, and innovative features of EIZO monitors make them the products of choice in many financial trading rooms, back offices, hospitals, air traffic control centers, and design studios throughout the world. EIZO is based in Japan and listed on the first section of the Tokyo Stock Exchange. It is represented in over sixty countries by a network of group companies and exclusive distributors.
About Magnum Photos
Magnum Photos is a photographic co-operative of great diversity and distinction owned by its photographer-members. With powerful individual vision, Magnum photographers chronicle the world and interpret its peoples, events, issues and personalities. Through its four editorial offices in New York, London, Paris and Tokyo, and a network of fifteen sub-agents, Magnum Photos provides photographs and multimedia to the press, publishers, advertising, television, galleries and museums across the world. www.magnumphotos.com & http://inmotion.magnumphotos.com/


All product names are trademarks or registered trademarks of their respective companies. EIZO and ColorEdge are registered trademarks of EIZO Corporation.